Indie Gaming
This year at PLAY Expo Blackpool we've got our biggest ever indie zone with eighteen studios exhibiting with us over the weekend. Here's the low-down on all the playable titles...
Paw Print Games - Border Patrol
Inside VR take on the role of a Border Patrol Officer for AI travel, be part of the first wave of Border Patrol Officers setup throughout the region to keep the peace after the first AI 'incident'. Process and inspect robots using a range of gadgets and tools, become a key role in an evolving story.
Squidpunch Studios - Guardians Of The Past
The robots have overthrown their human enslavers in their world and have travelled through time and space in search of the most powerful fighters! It is up to you to become the ultimate Guardian and slay all who stand in your way, with futuristic weapons and deadly traps! Fight in a multitude of Arenas, each with their own unique theme, style and environmental challenges! Play online or locally against your friends!
Moonstorm Studios - Lance Commander
Lance Commander is a fast paced space shooter, combining arcade action with visual novel elements.Players must make their way through the warp tunnel, destroying asteroids and scanning for space anomalies.
Boxfrog Games - Lost Wing
Lost Wing is all about speed, guns, and points. Storm your way through brutally-challenging environments and destroy the mega bosses for a chance to top the leaderboards! Featuring a deep electronic soundtrack and stunning neon sci-fi visuals.
Paul James - Mr.Grayscale
Mr.Grayscale is a retro styled, puzzle platformer where you rotate the world and change colour to finish each stage as quickly as possible. Each level is confined to one screen and increases in complexity as you progress.
Retroburn - Positron
Positron is a fast paced arcade racing game inspired by the classic arcade games of the 80's. Battle against opponents in the Arena, navigate your way out of of the Maze, and collect power-ups while avoiding your own trail in Snake. This modern update to these well known arcade classics combines bright 3D neon visuals, enhanced effects, and super smooth gameplay while enforcing the core game mechanics seen in those original games.
Muma Studios - Princess Knight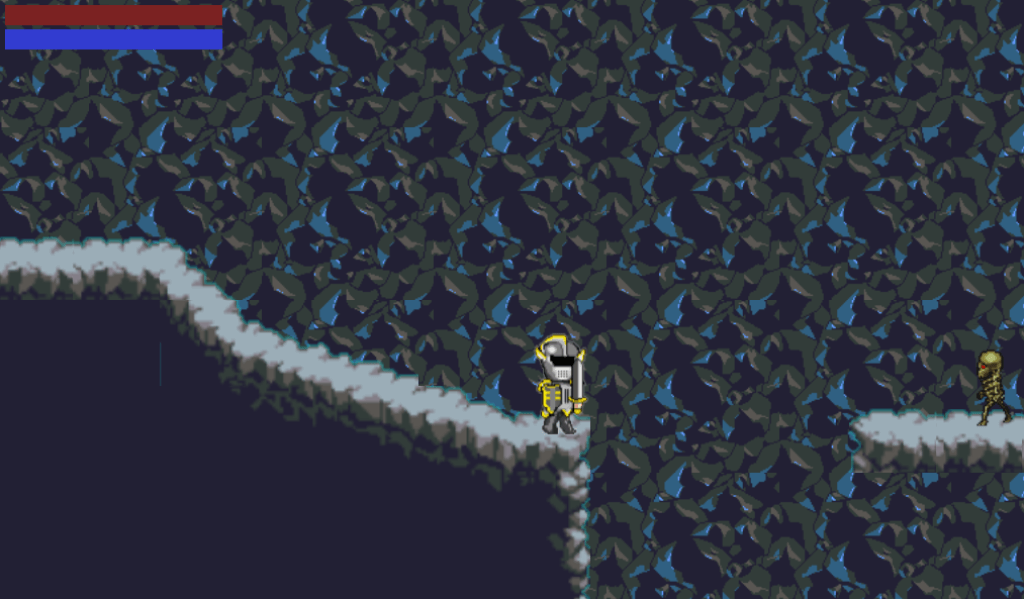 A RPG game in which you take control of a young princess trying to fulfil her destiny and become a bad ass Knight Of The Realm. Inspired by various Japanese RPGs as well as classic sidescrolling games such as Metroid or Castlevania. Created using the Godot engine.
Redbreast Studio - Rogue Star
Classic space combat and trading is back! Mobile hit Rogue Star's sequel, Rogue Star ACE, is coming exclusively to Nintendo's Switch. Meet the creator and discuss all about the game, sci-fi and retro!
Plasma Beam Games - Super Space Slayer 2
A new kind of space shooter designed from the ground up to be awesome on a phone!
Lightfoot Bros / Huey Games - The Mystery of Woolley Mountain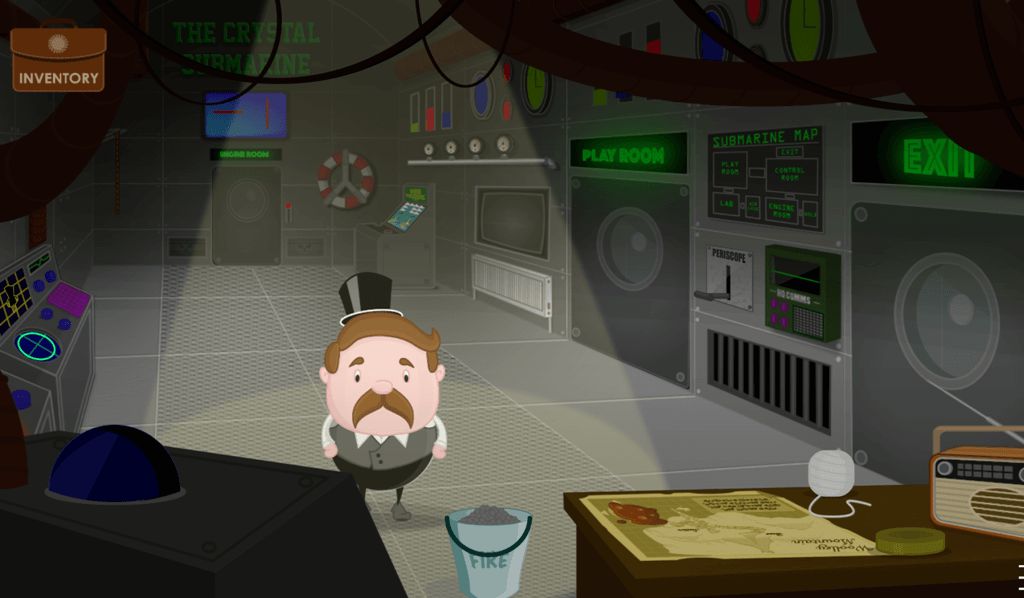 The Mystery of Woolley Mountain is an otherworldly point & click adventure for the modern gamer. Funded on Kickstarter with backers including legend of the genre Ron Gilbert, The Mystery of Woolley Mountain is set in a fantastical world filled with strange beasts, evil witches, confused automatons and wacky ropemen.
Team Cup Of Char - Employee of The Month
Ever wondered how things are in the afterlife? Well not so different as it turns out. In the offices of Life Co. all employees want to impress the boss and get that sweet sweet bonus. In 'Employee of the Month' you can play with up to 4 players in a fast-paced game full of competitive and fun challenges, where you can beat your opponents without fighting. Who said that work couldn't also be fun? Players need to pass the boss to other players in order to paint the office in their colours before work hours end. Time's a-ticking! Collect various powerups to give yourself an edge or to hinder your opponent. At the end of the day, the person who holds the most tiles becomes the employee of the month!
Nurishment/Team Cooper - Filling Station
2 great things happened in 1981. Mario was born (initially as Mr Jump in Donkey Kong!) and Nurishment was launched. For 36 years Nurishment has been the vitamin-enriched fuel of choice for many gamers and to celebrate we've commissioned independent (and BAFTA-nominated) developer Team Cooper from Sheffield to create The Filling Station – a classic and highly addictive endless runner game packed full of points-earning vitamins and score-wrecking retro obstacles. Get on (and stay on) the leaderboard to earn an entry into the draw to win a SNES Classic Edition. Just search "Nurishment" in your App Store or visit www.nurishment.co.uk to get collecting those vitamins!
Asobi.Tech - MaoMao Castle
Help MaoMao the Cat-Dragon make it back to his castle, avoid obstacles, collect rainbows, and rack up points. Speed dash to crash through trees, pillars, and moai, as you fly around trying not to lose one of your 9 lives. Perform deft manoeuvres by gliding your finger across the glass of your mobile device, or waving your hand over the LEAP Motion Controller.
University of Northampton - Mechanic Panic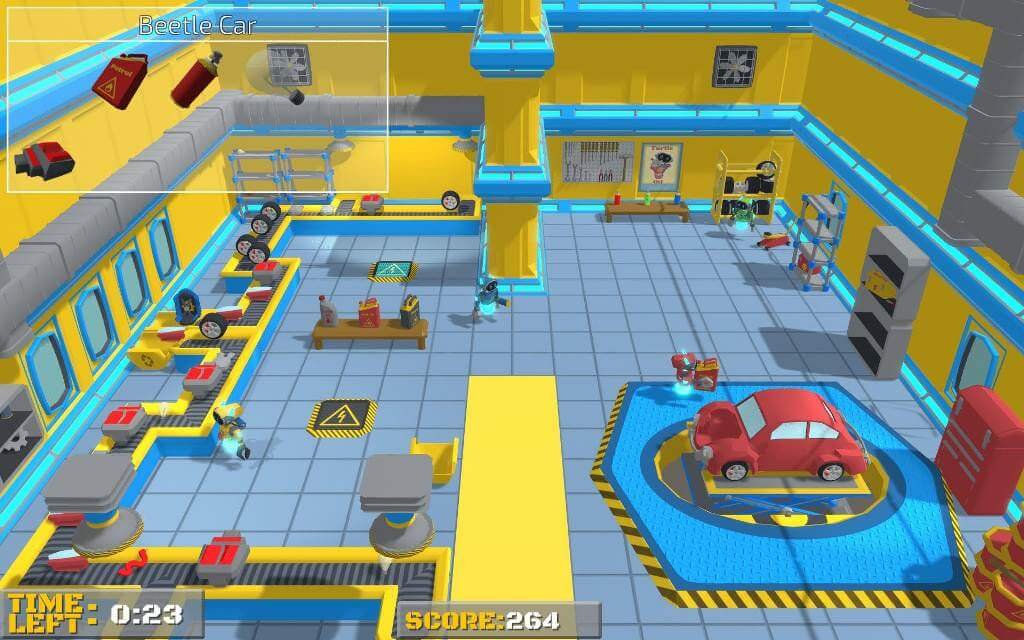 Mechanic Panic is a co-op couch game, designed for all ages. As a team of 1-4 players, you and your friends must race against the clock to repair and replace parts, paint bodywork and prepare vehicles ready so that they can be returned to the customers. Fix up and cash out as many cars as possible to earn cash for upgrades, unlocks in the aim of escaping the system and building your own company.
Big Evil Corporation - TANGLEWOOD
TANGLEWOOD® is a brand new and original game for the SEGA Mega Drive and Genesis, to be released on cartridge following its successful Kickstarter campaign. A true 16-bit, nostalgic platforming experience running on genuine SEGA hardware, that will make fans of SEGA's golden era feel warm and fuzzy.
1st Impact Games - All Contact Lost
The moon is now a financially feasible place to travel to, several conglomerates have staked out plots of land and encroachment has caused major conflicts, reports of a large and deadly organism living on and underneath the lunar surface have been confirmed and named the 'Acari'. You will be dropped off to build an outpost into a military facility, the Acari have proven very territorial and will defend their habitats no matter the cost. A dropship will arrive as often as possible to drop new supplies for you and your team to delegate upgrades, make sure your overall strategy is sound otherwise you may find yourself lacking the proper means to defend an assault.
Electronic Moon - Evade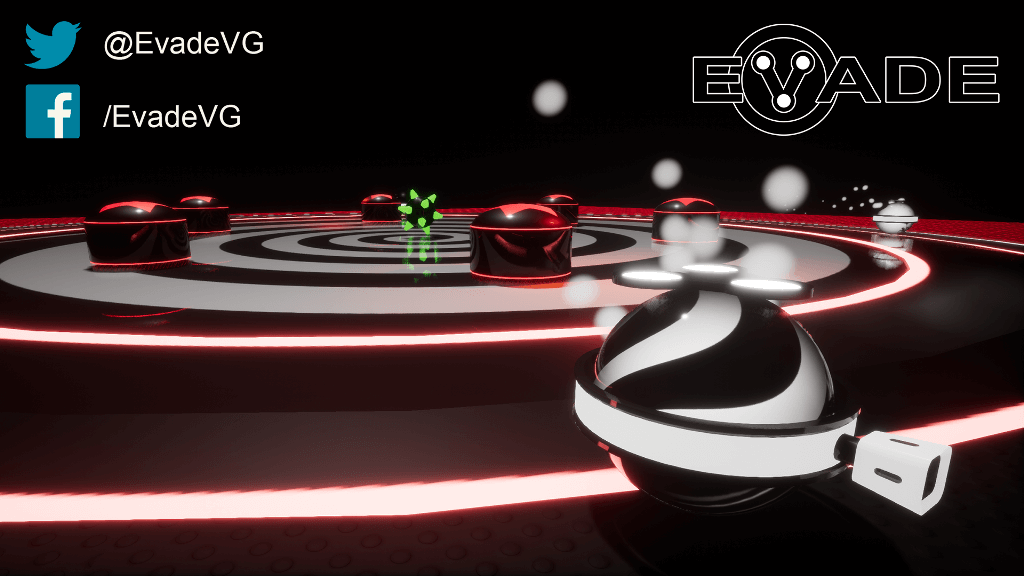 Evade is a high-octane 4 player local arcade game. Each player is equipped with a gun, a dash and their wits. Jump into the frenzy and battle your friends off the stage, last neon battle ball remaining wins! Compete across 8 unique stages with various traps, triggers and dangers.
SinisterSoft - RetroStar
In 1901 ( Earth Time ) alien Selenites hives were discovered infesting Federation star systems. Fortunately, the Selenites were almost wiped out within the year by the common cold virus. For centuries they have been intent on revenge for what they claim was a biological attack. They have now launched a full invasion. Your mission is to destroy as many Selenite fighters as you can. Selenites destroy our starbases by first surrounding them on four sides. At that point the starbase is doomed, unless you get there first...
Gemi Games - Super Lumi Live
A balls to the wall, no frills, double-jumping retro platformer that's easy to play but difficult to master. Boasting 60 levels spread across 6 worlds, Super Lumi Live hosts a whole myriad of challenges to test your pure platforming skills on.