At this year's PLAY Expo Blackpool we're hosting our first ever panel dedicated to the women of retrogaming, bringing some of the most exciting and promising females in the scene together in one panel event, hosted by Trista Bytes!
Bex "Trista Bytes" Trista
A gamer since the 80's with a love for all things retro, especially her beloved Megadrive and Jaguar! Known primarily for indie game developer & indie comic artist interviews on Youtube and for retro gaming & geek chatter live over on Twitch. Hooked on comics since her first Xmen comic from the local corner shop, anime since Speed Racer and on sci-fi since watching Star Trek The Original Series, Flight of the Navigator, Transformers & Dr Who as a kid (that last one from behind a sofa). Often found out in the wild at Comic Cons and gaming conventions across the UK.
You can find her over on Youtube, Twitch, Facebook, and Twitter.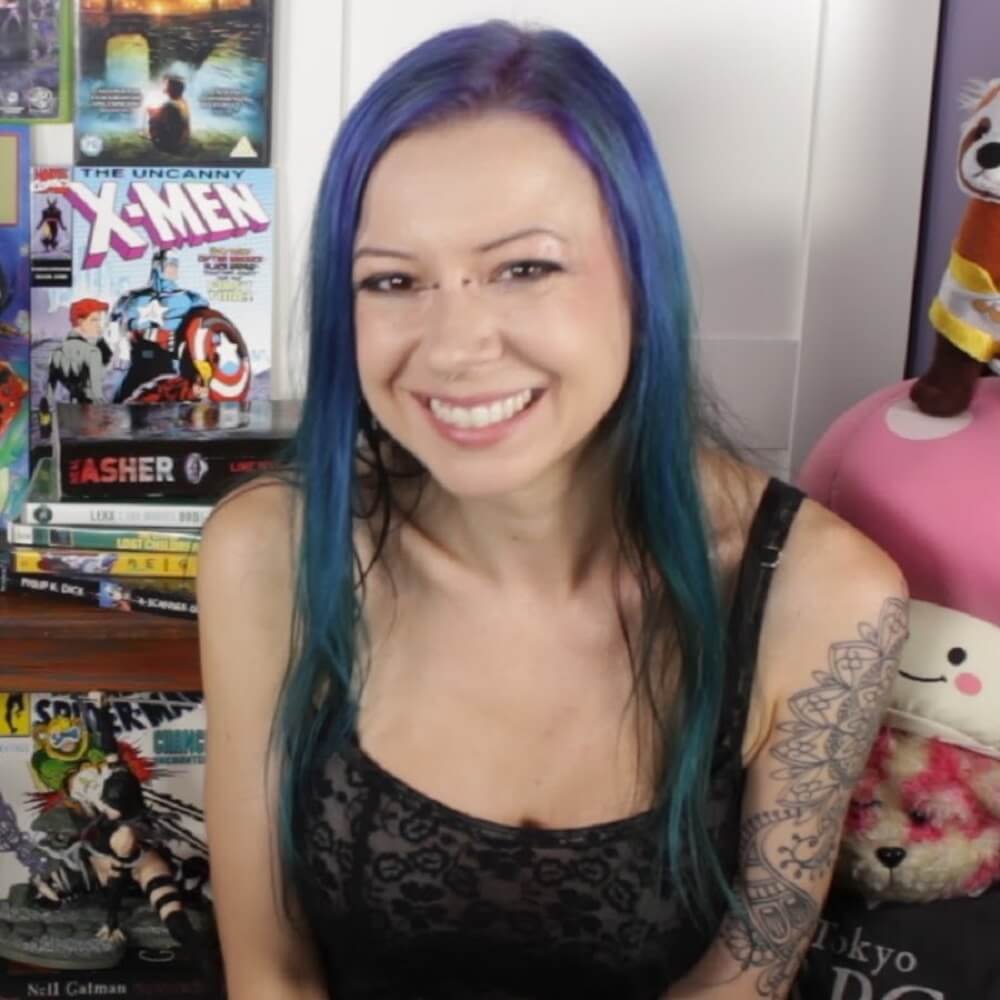 Kim Justice
Kim Justice is an alleged content creator on YouTube (her words, not ours!) she mostly makes long documentaries on video game companies and shorter reviews of retro games with a focus on the Amiga, ZX Spectrum, and Sega Mega Drive.
She is also a writer for both Retro Gamer and Retronauts!
You can find all her content on Youtube.
Lady Decade
Lady Decade is an aspiring content creator with a YouTube channel that places a heavy emphasis on arcade games of our past. She has a penchant for beat-em-ups, banter and bombastic humor. Beware, she is often known to MAME just for her own entertainment.
You can find her over on YouTube, and Twitter.
Aravelle
Aravelle is a Twitch streamer and gaming enthusiast who fell in love with gaming over 30 years ago. Ara streams 3 nights a week covering indie and retro titles but her heart belongs to a good LucasArts point & click adventure.
You can find her over on Twitch, and Twitter.
Tamaracade
Tamaracade is a YouTuber who makes retro gaming videos. She's have been gaming since she was a toddler and loves to play games from across the decades. She does in-depth comedic reviews of old games that she finds interesting. She also do let's plays, unboxings, and pick up videos too!
Tamara was the winner of Slopes Game Show that we hosted at this year's PLAY Expo Manchester!
You can find her over on YouTube, and Twitter.