Arcade Cabs
As Blackpool is the daddy of all seaside arcades we've always had a great selection of arcade cabinets and for 2017 we're bringing you something very special. This year we will have not one but two classic hydraulic sit down Sega cabinets. We will have both Outrun and Afterburner sit down cabinets at the show this year, both set to free play!
Arcade video games conjure up nostalgic memories of childhood for so many people, be it fighting with your friend over who was going to be on the left-hand buttons on Mortal Kombat, or who got which gun while shooting zombies in House of the Dead.
PLAY Expo will help you relive memories like these at with a selection of classic arcade machines for you to play on with every one set to free play. Finally, no pockets weighted down with ten pence pieces! Amongst the titles on show will be some of the must-have classics like Pac Man, Donkey Kong and Space Invaders as well as the more modern favourites like Street Fighter, Mortal Kombat and Daytona USA.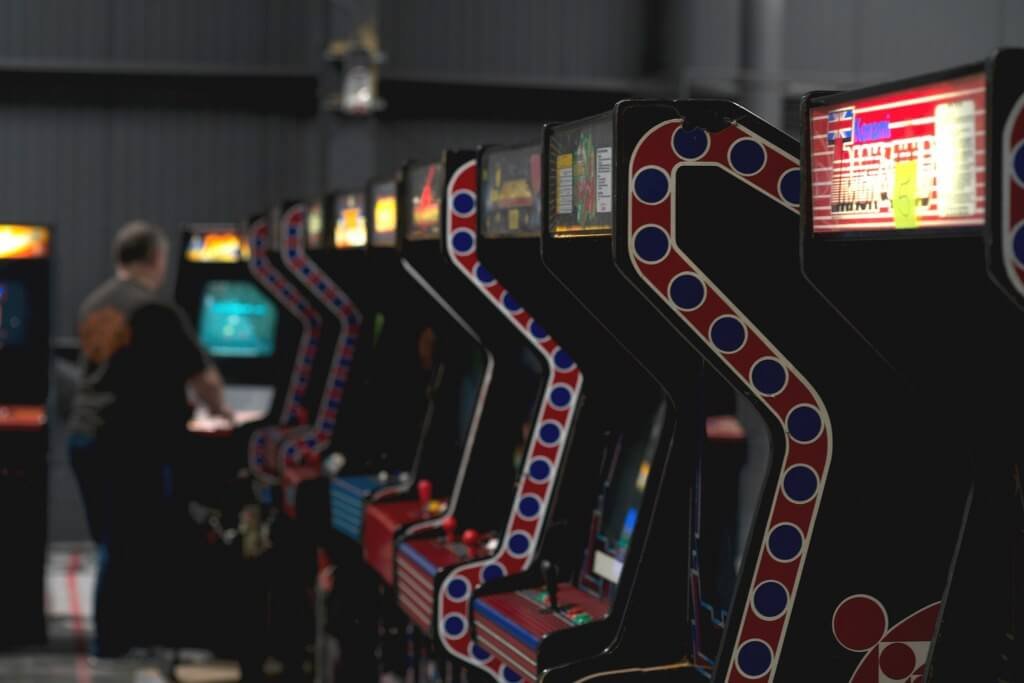 We'll have over 80 arcade machines at PLAY Expo again this year and we'll confirm the full list of titles very soon!