PLAY Expo Blackpool 2019 will feature a Cosplay Masquerade with a cash prize!
Saturday's Masquerade winner will receive a £200 cash prize, second place will receive £50, and there will also be awards for Best Craftmanship and Best Performance that will receive tickets to another of our events.
Sunday's casual community competition has a selection of prizes to be won. to be won both days for our younger contestants!
There will also be Junior Certificates to be won both days for our younger contestants!
Pre-sign up online at www.surveymonkey.co.uk/r/blackpoolmasquerade to guarantee your spot, or sign up on the day before 1pm at the Cosplay Desk. Enjoy up to 2 minutes on stage posing in character or performing a rehearsed routine and have a great time!
You can find out more about our judges below -
Naurarwen Cosplay -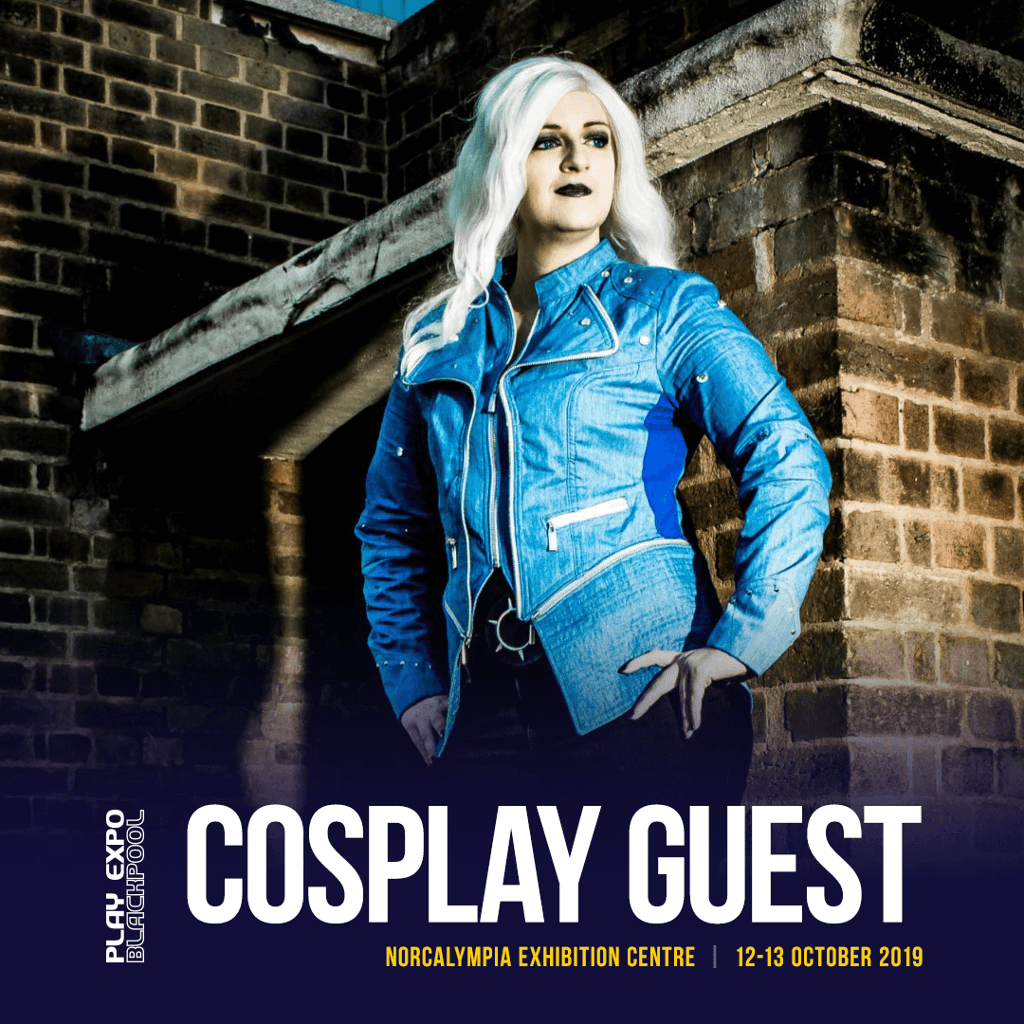 Naurarwen went to her very first convention around 2000, where she loved seeing everyone dressed up in costumes from Star Trek to Buffy the Vampire Slayer and everything in between. In 2001 she tried her hand at dressing up, having not done "fancy dress" since a very young age. She ended up wearing her first costume in 2001 and got the bug, she started modifying clothing for her own costumes not long after and finally making a majority of her costumes from scratch. Naurarwen has spent the last 18 years learning all she can about making fabric costumes and even started making her own props and armour using thermoplastics. Every new build means she is constantly broadening her knowledge and learning something new. With builds now she would never have imagined making when she first began her journey.
Through her love of costuming she has had many fantastic opportunities working a long side Ronald McDonald House, When You Wish Upon a Star and Derian House Children's Hospice. A long with various charity work over the years, Naurarwen has also been a member of several costuming groups including Reel Icons and has also worked events in the USA.
You can find her over on Facebook, Twitter, and Instagram.
Warden of the North Cosplay -
Alex Heyworth is a cosplayer based close to Blackpool, North West England. He has been cosplaying since 2015 and is usually cosplaying game related characters. Recently Alex has worked with Ubisoft in his For Honor Cosplay, and has worked closely with fellow local cosplayers promoting a variety of companies at various events.
In addition to judging our Cosplay Masquerade, all of our fantastic judges will have their own stands where you can go and have a chat, buy pictures, get autographs, and talk to them about all things cosplay!