The UK has a thriving indie scene, and at PLAY Expo Blackpool we're going to give it a little love. Here is a sneak peek at the indie devs that will be in the spotlight:
Vanchcard UK -
Vanchcard:
"When evil comes, the creatures in Vanchland use their mysterious Vanch energy to make themselves more powerful in order to protect their own people."
VanchCard is the world's first augmented reality (AR) trading card game (TCG). It lets you enter and command an entire world of brave warriors and evil demons. Full Evolution is the latest chapter in the history of Vanchland saga. The Full Evolution game has over 170 cards to collect and keep. As a commander you decide which cards to play to beat your opponent.
As you work your way through the levels you will uncover new rewards and hidden treasures. Each card contains unique powers and strengths and have associations with other cards which means with smart sequential play you can increase the power of any of your characters.
It is both a traditional collectable card play game together with the very latest AR technology to bring the characters to life in your own home!
ChrisJeff Games -
Squishy Sports:
Squishy Sports is focused on quick play, couch co-op with fast, reactive, fun gameplay. Our gameplay is centred around different popular sports that everyone knows and loves. Everybody understands the main premise of major sports and our game boils those sports down to their simplest elements: Hit balls. Score goals. Everyone can pick up a controller and jump into Squishy Sports without any instruction from us. Quick and fun focussed gameplay! Characters are a massive part of our game! Our characters are shapes. This means every character has a completely different feel due to the angles that shape has it its disposal. This makes for really interesting playstyles and team make-ups that will allow players to set up and smash shots in ways the other team isn't expecting!
Gareth Williams -
Jarheads: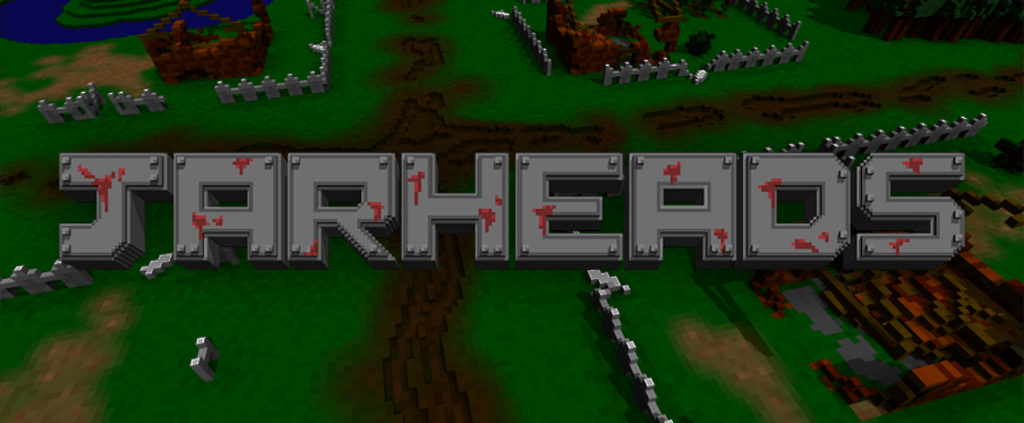 Jarheads is a fast-paced tactical shooter with fully-destructible environments. Complete the varied objectives methodically, or just blast your way through! Made for fans of Cannon Fodder, the game comprises of a 50 mission single-player (or two-player online co-op) campaign and a separate online multiplayer experience for up to 8 players with a variety of game modes including Deathmatch and Capture the Flag.
Leda Entertainment -
Bullion - The Curse of the Cutthroat Cattle:
A local multiplayer party brawler game combining competitive and cooperative play with pirates and cow puns. Choose your bovine buccaneer, and join a mad loot-grabbing battle to survive the wrath of the heathen gods! (Please note: the developers will not be held responsible for damage to friendships, relationships, etc…!)
Barry Skellern -
Thrunt XL:
Thrunt XL, the tiny-spaceship time-attack smash-em-up, brings the retro thrustlike genre crashing into the modern era. Take control (roughly speaking) of your agile but fragile Lander, as you thread the needle through increasingly ridiculous physics-based challenges. Get in the zone and race the beam through increasingly ridiculous accelerated realities. Evade hostile firepower. Dodge stupid machinery. Getting around corners is a start. And remember: winners don't rage-quit.
Addictive 247 -
Frustrate-a-ball:
It's like a Brick Breaker game but there's no bricks and it's actually fun to play. It's got frantic one-touch game play, cool effects, upgrades, power-ups and you will die a lot. When we say a lot we mean A LOT! You'll be hearing the catchphrase "YOU IS DEAD" in your sleep. The game is available for Steam, Windows and Google Play.
They're also bringing a bar-top cabinet setup so everyone can get the full arcade experience!
Rory McHugo -
Monagerie: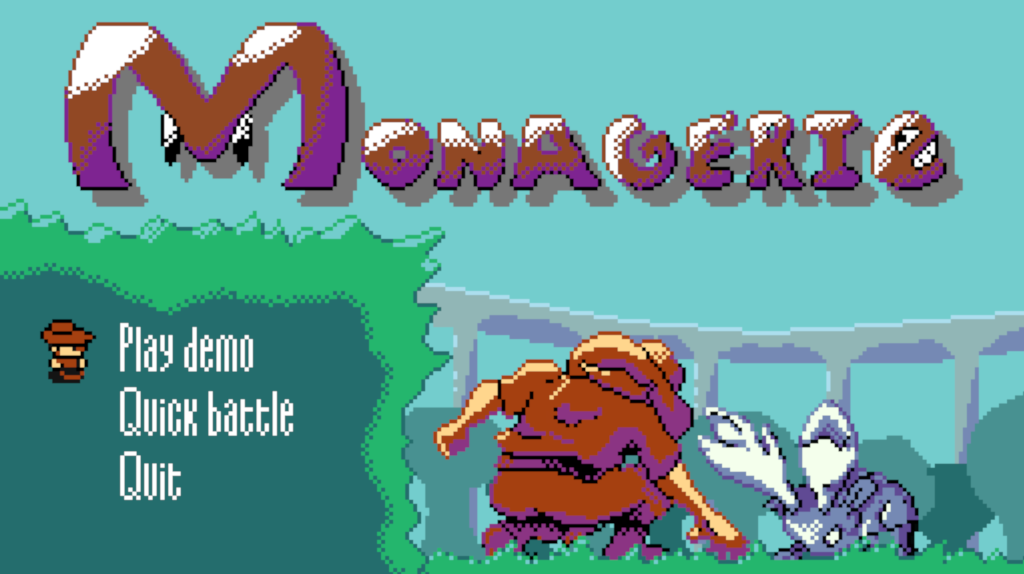 A high- tech menagerie of monster has malfunctioned, releasing all of its inhabitants into the sealed-off compound, from the lovable jackolopes to giant tunnel spiders!
With civilians and staff inside, it won't be long until the monsters harm those within, breach the walls and escape.
⦁ Encounter and tame over 50 types of monsters.
⦁ Engage with a stamina-based combat system.
⦁ Explore 4 zones in any order, each with different kinds of monsters.
⦁ Find characters within the world and use your monsters to help them.
⦁ Collect items which will help you traverse the dangerous menagerie.
RetroBurn Games -
Positron: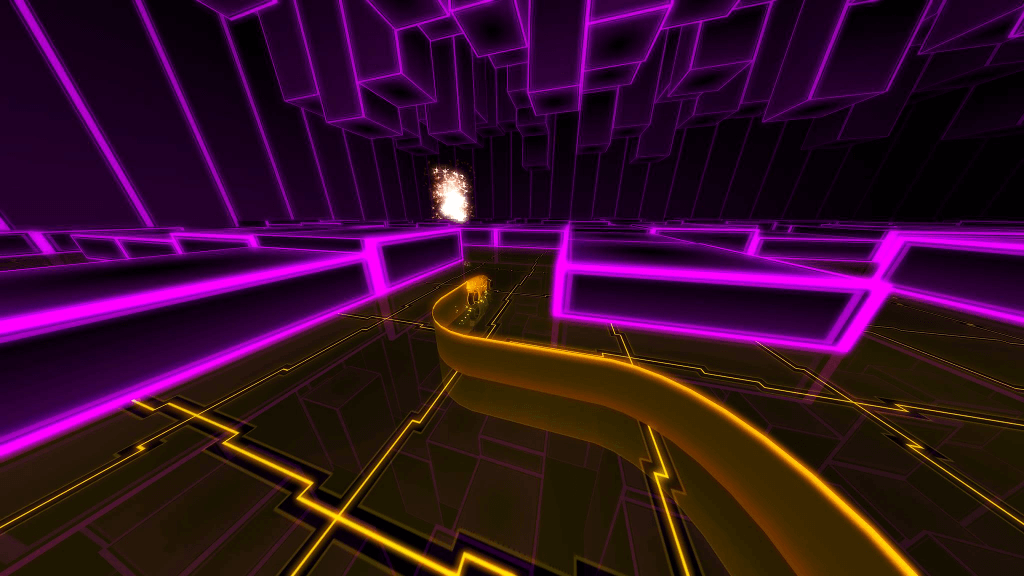 Positron is a fast paced arcade racing game inspired by the classic arcade games of the 80's. Battle against opponents in the Arena, navigate your way out of of the Maze, and collect power-ups while avoiding your own trail in Snake. This modern update to these well known arcade classics combines bright 3D neon visuals, enhanced effects, and super smooth gameplay while enforcing the core game mechanics seen in those original games.
Asobi.Tech -
Mao Mao Castle:
Help MaoMao, the magical flying Cat-Dragon, on a fantastical journey to free your friends. Heading back to their castle, collect rainbows and avoid obstacles along the way. Perform the speed dash to crash through trees, pillars and moai, as you try not to lose your 9 lives. Carry out deft manoeuvres simply by gliding your finger across your mobile device screen, or waving your hand over the LEAP Motion Controller.
Psycho Hound Ltd -
Trailblazer: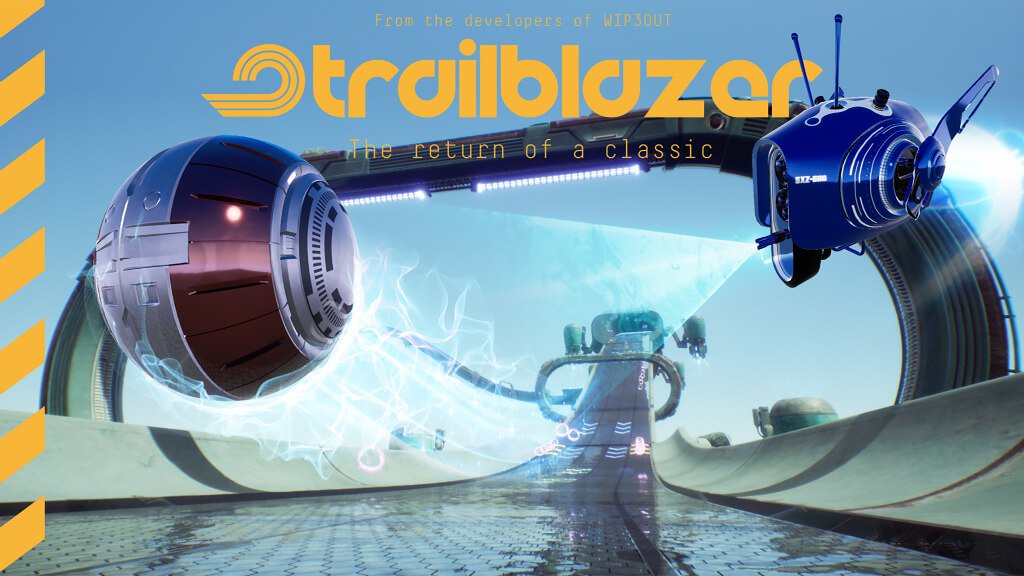 TRAILBLAZER: EVOLUTION marks the return of a retro classic, from the golden-age of gaming; blended with the iconic style of Wip3outtm , banging beats, and brought up to date using state of the art visual FX and AAA graphics. Set on six distinctly different planets, you must build up momentum and influence the spin of the ball to stay on track! Each planet has its own challenges and hazards, the player must guide the BlazeBalltm along a descending track to the finish line. Tracks come in various shapes and sizes including Tiered, Standard and Dynamic designs, along with bonus sections and pit lanes. The game will also feature garage customisation, where you can personalise your BlazeBalltm and apply different physical properties to improve your times. Alongside mechanics new and old the game will feature Single and Multiplayer modes together with online leagues. Trailblazer: Evolution is a visual treat that requires skill and determination to master. Build up your speed and blaze your way to glory!